Energis
From Wikicompany
Energis Communications Ltd

Contacts

Web:

http://www.energis.com

Email:
Phone:

(GB) 0800 316 1600, (Northern Ireland) 0808 127 2000, (Ireland) 1800 885 886

Fax:
Address:
=London, =United Kingdom
Geocode:

Info

Founding:
Employees:
1992

Relations

Parents:
Subsidiaries:
Affiliates:
Partners:
Customers:
BBC, The AA, RAC plc, The Mirror Group, Wanadoo
Competitors:
See also:
National Grid Company, Planet Online Limited,

Web

Web:

google, yahoo. translate

Trends:

visitors

,

searches, blogs

Financial:

google, yahoo, hoovers, bloomberg

News:

google, yahoo, indymedia

Blogs:

google, technorati, feedster

Articles:

google, worldcat, del.icio.us, digg

Photos:

google, yahoo, flickr, ditto, riya

Audio:

podzinger, odeo, podscope

Video:

google, youtube, blinkx

Feeds:
rss rdf
Energis Communications Ltd is a UK communications company.
The company's stock used to formally float on the London Stock Exchange, but it is now a private company.
Energis provides a number of services based around its core platforms of ISP, Transmission, IP Networking (Energis has an Cisco network, using MPLS technology), Contact Center Solutions and Voice (traditional switched telephony).
Customers
Energis provides services to a number of businesses, a few of the more interesting are as follows:
History
Energis was formed in 1992 as Telecom Electric Limited, out of the UK's National Grid. Its national optical fiber network is partially deployed via the overhead power transmission network of the grid.
Energis Plc
As a company floated on the London Stock Exchange Energis acquired a number of companies in the UK and Europe, including Planet Online, ISION AG and others. At one point its market captilization was over 10 billion GBP.
Planet chose Energis as the telecommunications partner to help Dixons launch the Freeserve ISP (now Wanadoo UK). Energis provided the telephony services and Planet provided the e-mail, Internet access, etc. elements.
Administration
Energis Plc was placed in Administration in July 2002, with its UK operations immediately transfered to Energis Communications Ltd, a wholly owned subsidiary of a holding company called Chelys. Chelys is owned by various banks, which provided 150m GBP of cash to enable Energis to continue operating. These banks were creditors of Energis Plc, and were owed circa 700m GBP, mainly raised through bond issues.
Leadership
Energis has been led by a number of CEO's in its past.
Mar 1993 - Dec 1995 ?
Dec 1995 - Aug 2001 Mike Grabiner
Aug 2001 - Jul 2002 David Wickham
Jul 2002 - John Pluthero
External links
Energis: BBC
Energis: The AA
Energis: Mirror Group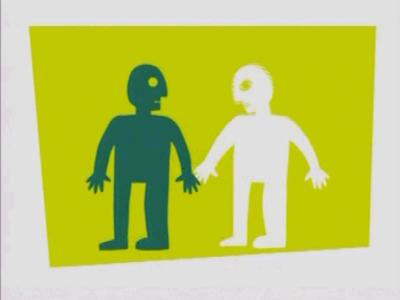 News
GTS Energis launches Multimo service in Poland - Telecom Paper (subscription)
Demystifying the Black Art of Security: Energis Gives Big ... - Techfocus News & Commentary

10-storey office block gets go-ahead - Reading Evening Post

Sainsbury's watches for bidders' next move - Independent

District's funds help bring recycling to Northeast Missouri - Quincy Herald Whig

Asda pair may lead takeover of competitor Sainsbury's - Yorkshire Post Today

Sainsbury's targeted for Europe's biggest private equity buyout - Guardian Unlimited

Guidebook: Leeds City Centre - Find a Property
Blogs
MULTIMO – new DSL service by GTS Energis
GTS Energis signed an agreement with Polska Telefonia Cyfrowa for ...
Staly internet bez limitow w calej Polsce od Energis
Multimo - nowa usługa GTS Energis
Multimo - alternatywa dla neostrady od GTS Energis
Operating profit of GTS Energis grows
Poland-based GTS Energis eyes expansion on Internet access market ...
Stały internet bez limitów w całej Polsce od GTS Energis

More PMOS "denials" about the 10 Downing Street email systems ...

MULTIMO: DSL od GTS Energis
... more blog news
Video
Samsonov - Weixing

Waldner - Chen Weixing

Boll - Waldner

Boll - Chen

Schlager - Ryu Seung Min

Boll - Samsonov

Samsonov - Boll

Kuzmin - Akerstroem

Boll - Crisan

Baum - Chen

2007 Energis

Samsonov - Boll