Independence Air
From Wikicompany
Independence Air

Contacts

Web:
Email:
[mailto:]
Phone:

[callto://]

Fax:
Address:
Geocode:

Info

Founding:
Employees:

Relations

Parents:
Subsidiaries:
Affiliates:
Partners:
Customers:
Competitors:
See also:
China Airlines, Radio Television Hong Kong, Ayala Corporation, United States Postal Service, Air Vanuatu, Lithuanian Airlines, United Express, Air Namibia, Royal Air Maroc, Air ALM, Estonian Air, Indian Railways, Air Zimbabwe, TAAG Air Angola, Air Djibouti, KYW-TV,

Web

Web:

google, yahoo. translate

Trends:

visitors

,

searches, blogs

Financial:

google, yahoo, hoovers, bloomberg

News:

google, yahoo, indymedia

Blogs:

google, technorati, feedster

Articles:

google, worldcat, del.icio.us, digg

Photos:

google, yahoo, flickr, ditto, riya

Audio:

podzinger, odeo, podscope

Video:

google, youtube, blinkx

Feeds:
rss rdf
Independence Air is a low-cost air carrier founded in 2003. It is based at Dulles International Airport outside Washington, D.C. Its route network is focused on the East Coast of the United States, but covers an area ranging as far west as California and Seattle. It is unique among low-cost carriers in that its fleet mainly consists of 50-seat regional jets, although the airline now operates larger aircraft as well.
History
Formation
Known as Atlantic Coast Airlines from 1989 to 2003, it operated as United Express for United Airlines and Delta Connection for Delta Air Lines. Atlantic Coast Airlines previously operated United Express flights out of Dulles and O'Hare International Airport in Chicago with Jetstream 41 planes and the Canadair regional jets. Their Delta Connection flights out of Logan International Airport in Boston, Massachusetts and Cincinnati-Northern Kentucky International Airport in Covington, Kentucky were operated with the Fairchild Dornier 328. During 2003 revenues were generated about 80% from United Express operations and 20% from Delta Connection.
United Airlines entered bankruptcy protection in December 2002. At that time United Airlines contracted a consulting firm, Bain, to renegotiate its regional partners contracts. Atlantic Coast Airlines employees and managment went though a significant cost reduction program to remain competitive as a United Express carrier. Presented with overwhelming competition from other regional airlines Atlantic Coast Airlines and United Airlines were unable to negotiate a mutual agreement. At that time Atlantic Coast Airlines continued to honor its 10 year contract with United Airlines. Expecting that United would be unable to honor that contract Atlantic Coast Airlines developed an alternate business plan.
After announcing plans to part with United Airlines, Atlantic Coast Airlines' significant cash position made it a prime target for a takeover attempt. Mesa Airlines launched an attempt at a hostile takeover in the Summer of 2003. Significant SEC violations were committed in the attempt that were vigorously defended in the courts. At the same time the employees of Atlantic Coast Airlines organized a grass roots effort to avert the takeover attempt. Within a few months the stock purchase plan was removed by Mesa Air.
On November 19, 2003 Atlantic Coast Airlines announced that it would become a low cost carrier under the name of Independence Air. Its status as a United Express carrier ended on August 4, 2004 and its status as a Delta Connection carrier ended November 2, 2004.
Financial difficulties
Since its emergence as an independent brand name, Independence Air has become known for offering very low airfares: as little as $29 one-way to Florida. [1] However, the company has dealt with a series of financial problems during its transition. In February 2005, one of its aircraft was repossessed after the company missed a lease payment. [2]
In 1Q 2005, Independence Air lost $105 million on revenue of $91 million. [3] A J.P. Morgan analyst released a report in early May 2005 predicting that Independence Air would lose $183.2 million in 2005, and have less than $5 million cash on hand by the end of the year. The report forecast that United Airlines, AirTran Airways, and other East Coast carriers would stand to gain the most should Independence Air cease operations. [4]
Independence Air plans to emerge from deficits through fleet changes and workforce layoffs. At its inception, Independence Air's small "i-jets" cost the company $0.22 per seat-mile to operate. Low-cost carriers with larger aircraft were able to operate at much lower costs: $0.065 at JetBlue, $0.075 at Southwest Airlines, and $0.11 at US Airways. Independence Air is now taking deliveries of new Airbus A319 aircraft that are expected to reduce operating costs toward JetBlue and Southwest's levels.
Fleet
Independence Air currently flies Bombardier Canadair Regional Jets customized with leather seats. New Airbus A319 aircraft (also outfitted with leather seats) started scheduled operations on November 22, 2004. Twenty eight Airbus 319s are scheduled for delivery in 2004-2007. The first of those arrived at Dulles on September 9, 2004 to commence proving runs.
Destinations
As of January 2005, Independence serves 38 airports, compared to 60 served by Southwest and 30 by JetBlue. Additional A319 routes were added in February 2005, with service to West Palm Beach and Fort Myers. Las Vegas was added in March. In April, San Diego was added. In May, Los Angeles, Seattle/Tacoma, San Francisco, and San Jose was added to the network.
IATA Code
Independence Air uses the IATA designator code DH "Dulles Hub"
Independence Air uses the FAA 3 letter designator code IDE
Callsign under Atlantic Coast Airlines (United Express)"Blue Ridge [Flight Number]"
Callsign under Atlantic Coast Jet (Delta Connection"Patriot [Flight Number]"
Callsign under Independence Air "Independence [Flight Number]"
External links
Flyi.com
Independence Air brings traffic spike to Dulles
News story about ACA plans
Delta stops relationship with ACA
Airport consulting group predicts 'enplanement bubble' due to artificially low Independence Air fares
Template:Airlistbox Airline companies of the United States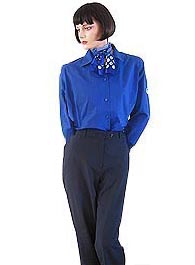 News
Spotty record for Allegiant - Fort Wayne News Sentinel

Car Seat Conundrum - Washington Post

Airline observers optimistic about '07 - Knoxville News Sentinel (subscription)
Region's airports see climbing numbers - Bizjournals.com

ExpressJet's new service aims to be a time saver - USA Today

Airport Wrap-up: Passenger Traffic, More Construction, Toll Road ... - Leesburg Today

ExpressJet connects the dots out of Ontario, CA - Cheapflights.com

Low-cost carrier holds its own - Knoxville News Sentinel (subscription)

Record 20.7 million used BWI last year - Baltimore Sun

Charleston Taps Consultant To Boost Flights - Aviation Week

... more news
Blogs
ExpressJet Announces New Service Under an Independent Banner

Story Of The Week: ExpressJet Airlines Offers New Direct Flights

Virgin America Gets Denied: Will They Ever Fly?

Can ExpressJet Succeed where Others Have Failed?

Airline information on-line on the Internet FAQ
Independence Air
AirTran Airways - You Tell US Where We'll Fly Next
Story of The Week: Charleston (SC) International Airport Hires An ...
The Best Of Airports - Attracting That All-Important Air Service

Alerts for 2/05/07

... more blog news
Video
Independence Air Montage
Independence Air Commercial- Mia Hamm
Independence Air Landing
Independence Air
Independence Air Commercial- Chuck Berry
Independence Air Commercial- Dennis Miller
Independence Air Commercial- James Carville
Independence Air Commercial- Terminal Greeting
Independence Air Commercial- Taxicab
San Juan Airport- Independence Air
FS2004 Independence Air A319 Takeoff
FS2004 Independence Air CRJ-200 Landing
FS2004 Independence Air CRJ-200 Takeoff
Airline Video www.flyingcloudphotos.com
Independence Air History
Independence Air - Final Flight 2006
Independence Air First Flight NBC Coverage
Independence Air Tribute
History of Independence Air
Independence Air