Dr Pepper
From Wikicompany
Dr Pepper

Contacts

Web:
Email:
[mailto:]
Phone:

[callto://]

Fax:
Address:
Geocode:

Info

Founding:
Employees:

Relations

Parents:
Subsidiaries:
Affiliates:
Partners:
Customers:
Competitors:
See also:
Pepper Computer, Marvel Comics, Rickenbacker, KFC, Cadbury Schweppes, Jelly Belly, A&W Restaurants, World Airways, In-N-Out, Dr Pepper/Seven Up, Inc., The Coca-Cola Company, Church's Chicken, Forstmann Little, Shasta (soft drink), Coca-Cola Enterprises, The Golf Channel,

Web

Web:

google, yahoo. translate

Trends:

visitors

,

searches, blogs

Financial:

google, yahoo, hoovers, bloomberg

News:

google, yahoo, indymedia

Blogs:

google, technorati, feedster

Articles:

g-scholar, g-books, worldcat, del.icio.us, digg

Photos:

google, yahoo, flickr, ditto, riya

Audio:

podzinger, odeo, podscope

Video:

google, youtube, blinkx

Feeds:
rss rdf
Dr Pepper is a popular caramel-colored, carbonated soft drink marketed in the United States by Dr Pepper/Seven Up, Inc., a unit of Cadbury-Schweppes. The headquarters of Dr Pepper are situated in Plano, Texas, a suburb of Dallas. The ownership of the trademark varies in other countries.
Overview and history
The drink was first sold in Waco, Texas in 1885, and was introduced nationally in the United States at the 1904 World Fair. The exact date of Dr Pepper's conception is unknown, but the US Patent Office recognizes December 1, 1885 as the first time Dr Pepper was served. It is the oldest widely sold soft drink in production today, although Hires Root Beer, Vernor's ginger ale and Moxie are actually older. It was formulated by pharmacist Charles Alderton in Morrison's Old Corner Drug Store in Waco, Texas. Apparently uninterested in soft drinks, Alderton gave the formula to Wade Morrison, the owner of the drug store. A popular belief is that the drink was named after Morrison's former employer in Texas, but this has been disputed by the Dr Pepper company itself. They state that before moving to Texas, Morrison lived in Virginia near a Dr. Charles T. Pepper, and may have been close to Pepper's daughter at the time.
Unlike Coca-Cola and Pepsi, Dr Pepper is not a cola. Dr Pepper's flavor is allegedly derived from a mixture of soda fountain flavors popular when the drink was first devised. A partial list of these flavors can be seen at the Dr Pepper museum in Waco, although the formula itself (with its twenty-three ingredients) is a closely-guarded secret. Contrary to a popular urban legend, Dr Pepper does not and never has contained prune juice. [1] In Texas, Dr Pepper is extremely competitive in the soft drink market, regularly outselling Pepsi.
Dr Pepper is also available in a low calorie version, Diet Dr Pepper. Re-introduced in 1990, Diet Dr Pepper has a reputation for tasting particularly similar to its regular (full calorie) counterpart. According to Cadbury-Schweppes, Diet Dr Pepper is the leading non-cola diet soda.
Distribution
In the United States, Dr Pepper/Seven Up, Inc. does not have a complete network of bottlers and distributors, so it is sometimes bottled under contract by Coca-Cola or Pepsi bottlers. In about 30% of the country, the product is distributed by Pepsi bottlers, in about 30% of the country, by Coca-Cola bottlers and in the remainder it is distributed by bottlers that are not affiliated with either of those companies.
In Canada, Cadbury-Schweppes has licensed distribution rights to PepsiCo. In Germany, Mexico, France, Sweden, The Netherlands, Slovakia, Finland, Austria, The Czech Republic, Belgium, and Norway, Cadbury-Schweppes owns the trademark and distributes the product. In all of the other countries of the world, The Coca-Cola Company purchased the trademark from Cadbury-Schweppes and distributes the product. This mixed worldwide ownership of the trademark is due to anti-trust regulations which prevented Coca-Cola from purchasing the rights everywhere.
The oldest Dr Pepper bottling plant is in Dublin, Texas. In the 1960s, plant owner Bill Kloster (1918–1999) refused to convert the plant from cane sugar to less expensive corn syrup. Today, the plant is still in operation, and is the only US source for Dr Pepper made with real cane sugar (from Texas-based Imperial Sugar). Dr Pepper of this nature is called Dublin Dr Pepper. Contractual requirements long limited the plant's distribution range to a 40-mile radius of Dublin, an area encompassing Stephenville, Tolar, Comanche, and Hico; however, sales to individual customers in non-commercial quantities were (and still are) allowed, and the plant sells its product over the internet.
Recently (as of 2003), Dublin Dr Pepper has expanded their shipping and the product is now distributed over most of Texas. Originally, the drink came in 8 fl. oz. glass bottles. Dublin Dr Pepper recently began shipping 12 fl. oz. plastic bottles. Both types of bottles still have the "Imperial Cane Sugar" labels on the front.
Name formatting
The period after "Dr" was discarded for stylistic and legibility reasons in the 1950s. Dr Pepper's logo was redesigned and the text in this new logo was slanted. The period made "Dr." look like "Di:". After some debate, the period was removed for good (it had been used off and on in previous logos), as it would also help remove any medical connotation with the product.
Advertising and product placement
The movie Short Circuit had many advertisements for Dr Pepper contained within it, including a notable slogan ("Wouldn't you like to be a pepper too?") used by the main protagonist Johnny 5. Dr Pepper was also featured in cross-promotion with several Marvel Comics movies, including X-Men 2, Spider-Man and Spider-Man 2. Likewise, characters from the respective movies appeared on Dr Pepper cans around the time of each film's release. Also, in many of Tom Hanks' movies, Dr Pepper is featured. Most notably in Forrest Gump and Cast Away.

Dr Pepper's "Be You" advertising campaign centered around commercials featuring pairs of popular musicians, including LeAnn Rimes with Reba McEntire, Paulina Rubio with Celia Cruz, B2K with Smokey Robinson, Patricia Manterola with Ana Gabriel, and LL Cool J with Run-DMC. The latter pairing featured a brief memorial to Run-DMC turntablist Jam Master Jay, who was fatally shot before the commercial first aired. The campaign also featured individual musicians, notably Garth Brooks.
Dr Pepper was introduced to the Australian market in 1997 with TV adverts and low priced half-sized cans sold through supermarkets, but an unsustained marketing push meant the soft drink did not gain widespread acceptance among consumers. Dr Pepper continued to be sold in 1.25 litre plastic bottles until as recently as late 2003, but has since quietly withdrawn from the market.
Dr Pepper was never officially introduced into the New Zealand market, but is becoming available after the demise of the brand in Australia. The soda is available in both Regular and Diet across the country in specialty and convenience stores in 6-pack 335mL cans only. With more advertising and wider availability, it is likely that Dr Pepper would have the ability to embed itself in the New Zealand market.
Dr Pepper slogans
See also
External links
Dr Pepper official website
The Highly Unofficial alt.fan.dr-pepper FAQ
The Dublin Dr Pepper Bottling Company (in Dublin, Texas, U.S.A.)
Order Dublin Dr Pepper online
The Dr Pepper Museum
Clones: Nothing is as good as the original
Cadbury-Schweppes brands Dallas/Ft. Worth-based companies
da:Dr Pepper de:Dr Pepper es:Dr Pepper ja:ドクターペッパー sv:Dr Pepper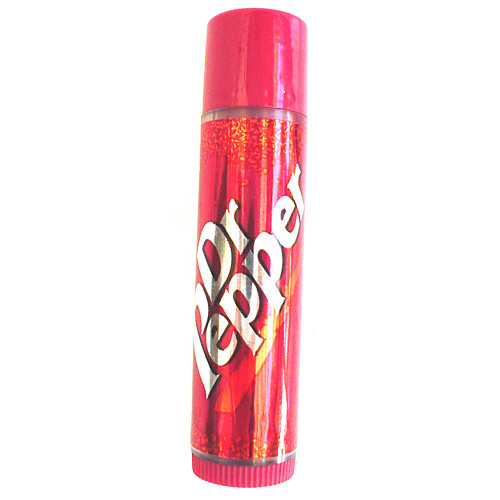 News
Who Is Brady Dougan? Marathons, Diet Soda, America, Cross-Dressing ... - DealBreaker.Com
Dr Pepper's HUNT FOR MORE Gives Clue-Solving Consumers a Chance to ... - PR Newswire (press release)
Dr Pepper's HUNT FOR MORE Gives Clue-Solving Consumers a Chance to ... - American Digital Networks (press release)
Dr Pepper's HUNT FOR MORE Gives Clue-Solving Consumers a Chance to ... - PR Newswire (press release)

Communities grieving after crash kills three teens - Bloomington Pantagraph

Dr Pepper Unveils 'Hunt for More' Consumer Giveaway - AMonline.com
Funky Dr. Pepper theater ad - AdJab

HEY, CHERIE!: Parents' allowance stance irks son - Canton Repository (subscription)

Back from the dark side - Sportsnet.ca

BOHEMIA IN THE BIG D - Los Angeles Times

... more news
Blogs
What I'm Enjoying Right Now

Entry for 18 February 2007

I'ma Pepper, You're a Pepper....

La Migra!

I'm Going To Talk About My Boobs, Again. And Not In A Sexy Way

Dublin Dr Pepper Straight from Dublin, Texas
Online Media Daily: Correction: Dr Pepper Promotes 'Hunt For More ...
Teh Dr. Pepper
Lament for a Dr. Pepper!
Shy workaholic who loves Diet Dr Pepper
... more blog news
Video
25591 $2 MILLION OF DR PEPPER, OTHER SOFT DRINK BRAND ARTIFACTS HEADING TO DR...
25591 $2 MILLION OF DR PEPPER, OTHER SOFT DRINK BRAND ARTIFACTS HEADING TO...
Dr Pepper Commercial Remake
Dr. Pepper
I Think Dr Pepper Loves Me...
"flaming dr.pepper"
Dr Pepper: A One-Man Show
Dr. Pepper - Marketing
Dr Pepper Commercial
Dr. Pepper, Original Song, Be A Pepper. www.DumbAssMovies.com
Dr.Pepper Clones
Dr. Pepper

Funkyzeit mit ahmet und emre

My DR Pepper ad
Flaming Dr. Pepper
Dr. Pepper Bottle Fire Goes Wrong.
Flaming Dr Pepper
Dr. Pepper Bottle + Alcohol = Fire

Please Pick Me

Film Noir
Jobs
Delivery Driver - DR. PEPPER - Houston, TX

Copy Writer - LEVELTWO - Dallas, TX

Art Director - LEVELTWO - Dallas, TX

Canadian Payroll Tax Specialist - Cadbury Schweppes - Texas, TX

Bilingual Warehouse Supervisor - 2nd or 3rd shift - Coca-Cola Enterprises - Saint Paul, MN

Industrial Electrician - The Honickman Group - Gwynn Oak, MD

Maintenance Supervisor - The Honickman Group - Gwynn Oak, MD

Sr. Financial Analyst, Reporting & Analysis - Cadbury Schweppes - New York, NY

Sr. Financial Analyst, Reporting & Analysis - Cadbury Schweppes - Rye Brook, NY

Merchandising Manager - Cadbury Schweppes - Texas, TX

Maintenance Supervisor - The WorkPlace Group - College Point, NY

Electrician - The WorkPlace Group - College Point, NY

Maintenance Mechanic - The WorkPlace Group - College Point, NY

Sales Management - Effingham Area - Pepsi MidAmerica - Central Illinois Division - Effingham, IL

Sales Management - Mt. Vernon Area - Pepsi MidAmerica - Central Illinois Division - Mount Vernon, IL

Event Personnel - Mass Connections - California
Dr Pepper